The Winners for the Third Annual Saxxy Awards are Announced!
November 26, 2013 - SFM Team
In addition to watching all the great submissions to the Third Annual Saxxy Awards, we also really enjoy the heated discussions and accolades. Although with everything coming to a close, we're actually a little sad that it's over, to be honest.
But as sad as it is that the Third Annual Saxxy Awards are over, it's even more exciting to be able to show you the winners! So what are you waiting for?! Go see which of the nominees have won themselves a Saxxy!
If you're still here, (or better yet back from watching all the nominees again) we've also made all of the submissions visible, so you can continue to watch Saxxy videos to your heart's content!
The 2013 Saxxy Award Nominees Have Been Announced!
November 25, 2013 - SFM Team
Wow. Just wow. Once again, we're just amazed at the quality of this year's entries to the Saxxy Awards. We laughed, we cried, we were hanging off the edge of our seats, and now we're ready to show you the best of this year's Saxxy Awards.
Of course, in any contest, there are entries that don't win, but only just barely. Either because there were too many other great entries in their category, or they didn't fit into a single category well, they just missed the bar. We feel that those entries deserve recognition, so here they are:
Best Callback to a Team Fortess Update
War

Best Meet The Team Homage
Meet the Fem Sniper

Best GMod Style Animation
The Advantages of Sandviches

Best Musical
Down In The Intel Room

Best Late Entry
A Wrench in the Gears

Make Voting History!
November 18, 2013 - SFM Team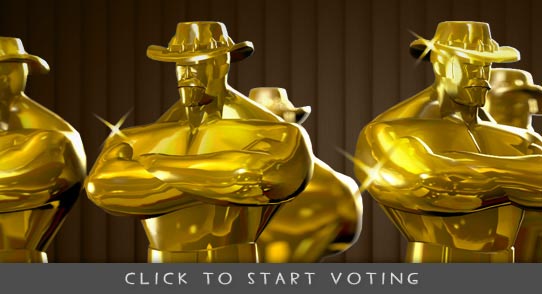 The Oscars sputtered out after only two years, the Grammys are of course fictional, and the Stanley Cup has yet to be awarded to anybody. That means that with the Third Annual Saxxy Awards, we will officially be the longest-running awards event of all time. Help us make history by voting, from now until midnight PST on November 24th!
And if voting wasn't exciting enough, how does sending people to jail sound? Because that's what you'll be doing by helping us police the entries for following the rules. Filmmakers will rot in jail on your say-so! In fact, the lawyers tell us they've updated the SFM license to also include an ancillary license to kill! And hold on, there's even more late-breaking news, because the lawyers are now telling us--are in fact typing this right now--that the SFM does not grant you the right to kill and you can't send anybody to jail. Okay, the lawyers stopped typing. I know we're all pretty angry about this turn of events, but we still do need your help checking entries for rule-breaking.
If you've submitted a video, note that we've extended the deadline to add contributors to your submission until the end of voting Sunday night at midnight PST, so if you haven't finalized your contributors yet, do it now! While you're at it, you'll want to remove any YouTube ads from your submissions - videos with ads aren't eligible for nomination.
Nominees will be revealed on November 25th and the winners of this year's Saxxy Awards will be revealed on November 26th, so get voting!
Now Accepting Submissions for the Saxxy Awards!
November 11, 2013 - SFM Team
The submission period for the 2013 Saxxy Awards is now open! We encourage you to submit an early version before submitting the final version prior to the deadline a week from now, just in case. Also, once you've submitted, don't forget to double check your video for upload issues, duplicates, etc. (You can find it in the Videos tab of your Steam Community profile.) If you do get a duplicate video YouTube error, making a small change (adding or removing frames, for example) should allow you to resubmit successfully.
Continued...
Rules Clarification
October 3, 2013 - SFM Team
We've had questions about the intellection property restriction in the rules for the Saxxy Awards. We've amended the rules to allow music and other works in the public domain to be included in your submissions. Also, any third party works licensed for the submission must be licensed on a royalty-free basis; be sure to read the owner's license carefully before using it. Unfortunately, many good entries to last year's Saxxy Awards were disqualified for using music that the creator didn't have the rights to.
Continued...
The Third Annual Saxxy Awards!
October 2, 2013 - SFM Team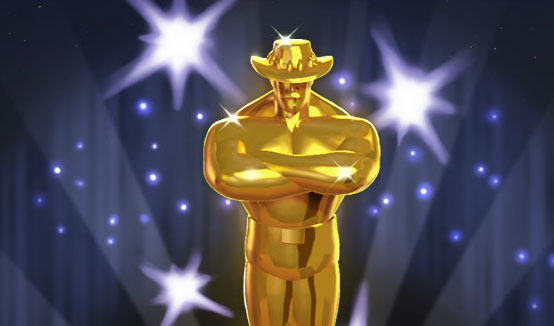 That's right, it's that time again! After all the amazing videos from last year, we couldn't not host another Saxxy Awards! We can't wait to see what you can all do after having the SFM in your hands for a year, instead of only a few months.
So get your entries ready - we will be accepting submissions from 4PM November 11th through 4PM November 18th, Pacific Standard Time. Don't wait until the last day to submit, however. We encourage you to submit early in the prior week, and then re-submit any refinements later in the week, so that if your computer dies, your power goes out or you get confused by the time zone conversion to Pacific time, you still have a version submitted. Full submission rules available here.
Continued...
Happy (Belated) Birthday To Us All!
July 31, 2013 - SFM Team
Has it been a year already? It doesn't seem that long ago that we released the SFM, helped host the second annual Saxxy Awards, or added the SFM Workshop. On the other hand, it feels like you, the SFM community have been around for much longer than a year, looking at the number and quality of images, videos, guides and workshop items that you have created so far!
Continued...
Day Of Defeat: Prelude To Victory
May 23, 2013 - SFM Team
If you have a WW2-themed story kicking around in your head, or are just a big Day of Defeat fan, today is your lucky day! Why? We've added Day of Defeat as an optional DLC for the SFM.
Continued...
As Promised, We Have All Collectively Lost It
April 3, 2013 - SFM Team
Only 36 hours out from the launch of the SFM Workshop, an amazing clip of Dr. Kleiner singing "Baby Got Back" has surfaced. CornetTheory is either incredibly fast, or has had his Sir Mix-a-Lot/Half-Life jam in the chamber for years, his finger on the trigger just waiting for his moment to shine.
This doesn't just give us something to play on endless loop for the next few months, though--it helps showcase how talented some of the voice actors are in the SFM community, and hopefully gets filmmakers thinking about what more they could do with great acting, especially in the voice of the characters they're using. So...
Actors: upload some teasers!
Filmmakers: Start making requests!
Continued...
The SFM Gets Its Own Workshop!
April 1, 2013 - SFM Team
That's right! We've added Steam Workshop support to the SFM. Now you can share your models with other filmmakers, rate the work of others, or pick out just the right music for your film. The SFM Workshop is going to be a fully peer-to-peer workshop, allowing you to upload and download assets easily. That does, however, mean that the approval process will solely be determined by the votes (and flags) of folks browsing the workshop. Still, the normal rules apply - don't publish other people's work or anything that others would consider offensive.
Models and sounds will be the first asset types the SFM Workshop supports. We chose models because model sharing has been one of the most-requested features to date, and we wanted to ensure that the filmmaking community has a single destination for all models compatible with the SFM. Similarly, we chose sounds because the SFM community has made it clear that including dialog would allow filmmakers even greater flexibility in their storytelling. Also, the SFM team can assure you that the first time we hear a solid impression of Dr. Kleiner singing Baby Got Back, we at Valve will all collectively lose it.
So go see what's in the workshop! We've put up info on the wiki to walk you through it. Also, be sure to check out the discussion forum, where you might find like-minded collaborators eager to help create the models and sounds for your opus!
Continued...
Happy New Year! (0.9.6.1 Released)
January 22, 2013 - SFM Team
It's been a while since we've released an update to the SFM. But don't worry, we've been busy!
Granted, we've mostly been busy watching your videos. But we've been up to other stuff too. The two most noticeable changes are that the UI should be snappier all around, and the animationset editor now has a bunch of new scene management functionality. (Check out the release notes for details.)
We've also added a third tutorial to the Pose To Pose Animation Tutorial series, and starter sessions for all three. (All tutorial sessions are located in tf_movies\elements\sessions\tutorials.) Part 3 delves into the Graph Editor - the animator's secret weapon. By examining the subtle intricacies of a decapitated robot head in flight, this leisurely tutorial is designed to acquaint the discerning animator with tools helpful for fine tuning motion. So jump right in! This tutorial requires no previous experience.
Lastly, we've updated our video policy to clarify that you can receive ad revenue on videos using our assets. Check out the full details here.
Alright. Back to watching videos.
Continued...
Tonight at the VGAs: Game of the Decade, and Best Overall Saxxy Winner!
December 7, 2012 - SFM Team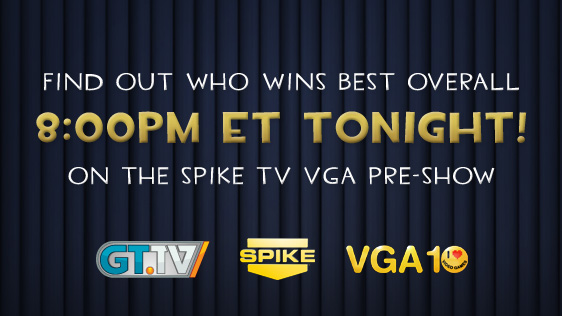 Half-Life 2 and Portal have both been nominated for Game of the Decade! You can vote here, then tune in at 9pm EST tonight to see the winner announced on Spike TV's Video Game Awards.
And make sure to check out the Video Game Awards pre-show tonight at 8pm EST, where we'll be unveiling the winner of the Best Overall category from the 2012 Saxxy Awards!
UPDATE:
Click here
to see the winner of Best Overall!
Continued...
The Second Annual Saxxy Awards Start in 10 Minutes!
November 30, 2012 - SFM Team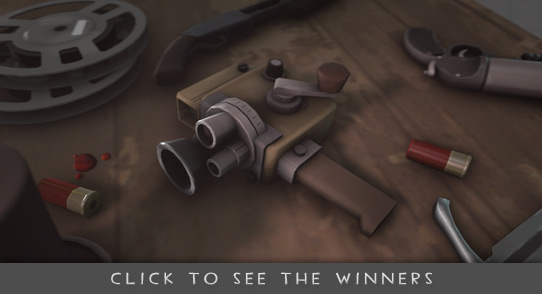 The Second Annual Saxxy Awards start in just 10 minutes! And to celebrate, everybody who participated in voting is getting a free Saxxy Clapper Badge!
Don't forget to watch the Spike Video Game Awards pre-show December 7th, where we'll announce the winner of the "Best Overall" category live!
Lastly, due to getting fewer submissions than we'd hoped for the "Best Original Universe" category, we didn't think it was fair to the other finalists to showcase it at the awards site, since they had to battle through stiffer competition to make it this far. But congratulations all the same to TheMike, Black_Stormy, Crazyb2000, Gamerman12, Oggnog, =|NLR|= Narry Gewman and Anton on their winning short "Elements". Your Saxxy's on the way, guys!
Continued...
The Second Annual Saxxy Awards are HERE! (Almost)
November 28, 2012 - SFM Team


The awards are getting polished. The limousines are gassed up. We're even steam-cleaning all the gravy stains out of the red carpet. All those portentous omens can mean just one thing: In just 48 suspense-packed hours, the Second Annual Saxxy Awards presentation will begin - LIVE, on the internet!

If you're looking for something to do while you're whiling away those hours, why not visit the awards site and keep time with our handy countdown timer? It's not just fun - it will teach you valuable lessons about the passage of time that you can use in your everyday life! If watching precious seconds subtract themselves from your lifespan isn't your thing, make an appointment with the local Teufort tailor and grab The Tuxxy (available Thursday from Mann Co. Store) so you'll have some dapper duds for the big night.


Continued...
Vote! Vote! Vote!
November 15, 2012 - SFM Team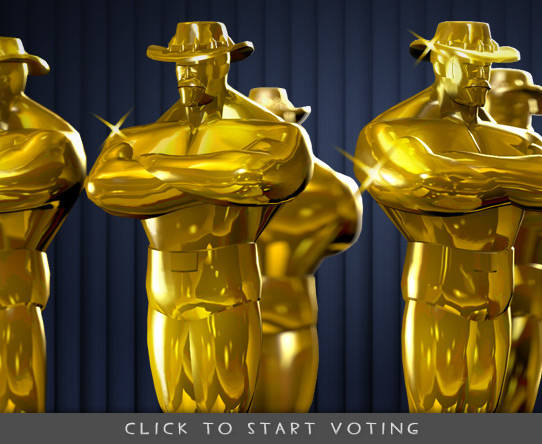 Voting is now LIVE for the Second Annual Saxxy Awards, from now until midnight GMT, November 27th! Your votes will help our panel of judges make the final call on which entries are the most gut-bustingly hilarious, the most eye-wettingly dramatic, the most pants-crappingly action-packed, and the most heart-tuggingly romantic. We don't want to oversell things here, but this is quite literally the most important thing you will ever cast a vote for. All that Presidential election hooha? Consider that nonsense practice for your voting finger, like the training montage in Rocky IV, except instead of your finger lifting a telephone pole up a mountain on its back, it'll be clicking a mouse button.

How to Vote

Every video entered in the 2012 Saxxy Awards can be viewed and voted on at the Saxxy Awards hubpage. Head over now to vote! We've randomized all the entries to keep things fair; however, you can sort by category if you're more interested in some genres than others. After you've watched an entry, simply upvote it or downvote it and move onto the next one. Vote as much as you like, but remember: you've only got one vote per entry.

Also, with such a huge number of entries, it's a challenge to keep on top of entries breaking the contest rules. So if you spot an entry that's longer than five minutes, or that's using copyrighted (i.e. not Valve, and not public domain) material, help us out and report it.

The winners of this year's Saxxy Awards will be revealed on November 30th, with the exception of the Best Overall category. Why? Because the winner of the Best Overall category will be announced LIVE on the GTTV Spike Video Game Awards pre-show on December 7th, AND their entry shown on the air. Stay tuned for details!


Continued...